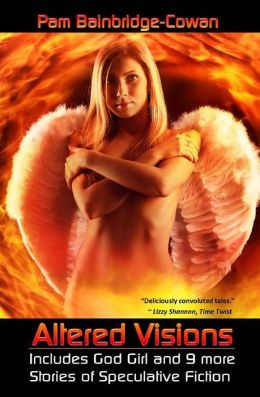 This is a very strong collection of short stories.
All 10 stories are well written and have some kind of twist or surprise in store for readers.
I normally don't read short stories but I've had the privilege of reading some of Bainbridge-Cowan's pre-released work and have very much enjoyed her writing style.
She never disappoints.
This book is no exception.
From the very first story I was hooked.
I never knew what was going to be lurking around the next page.
A couple of the stories I had to re-read because I was so involved in the story that the ending took me completely by surprise and I had to read back to make sure I got the entire plot correct.
It was like reading 20 stories instead of 10 there was so much going on.
I completely loved this book.
It was fast paced and held so much to keep my attention I just couldn't put it down.
Bainbridge-Cowan is an excellent writer and I encourage anyone to get this book or any other that she has put out.
You will be surprised, awed and fall in love with her characters just as I did.